Reach and regulations
Rescom provides support to its clients and partners in the complex legal area of regulations and certifications.
The company keeps up to date with European and all international regulations and all products are researched and developed to comply with all legal guidelines.

REACH compliant
RESCOM products are REACH compliant.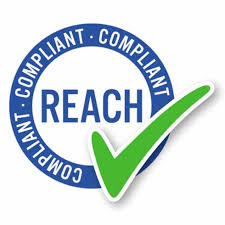 certifications
RESCOM products are suitable for obtaining various textile certifications.

Gots
RESCOM supports and participates in innovative biopolimer textile projects. e.
Circular economy
RESCOM develops its products taking into consideration their impact on the circular economy.
Legge 124/2017
Legge 124/2017
Ai sensi della Legge 124/2017 e successive modificazioni ed integrazioni, si dà informativa delle somme corrisposte dalla Società Gestore dei Servizi Energetici GSE SPA (società interamente partecipata dal Ministero dell'Economia e delle Finanze) per contributi in conto energia per impianto fotovoltaico ai sensi del DM 19/02/2007 e s.m.i,  a favore della società RESCOM SRL:
le somme corrisposte nell'anno 2018 sono pari ad Euro 26.578,22

le somme corrisposte nell'anno 2019 sono pari ad Euro 21.764,89

le somme corrisposte nell'anno 2020 sono pari ad Euro 23.839.22

le somme corrisposte nell'anno 2021 sono pari ad Euro 22.174,73
Rescom in the world
We distribute all over the world
Contact us
Quick contact
The Rescom laboratory creates custom-made products and can carry out the necessary tests to fine-tune the desired performances.